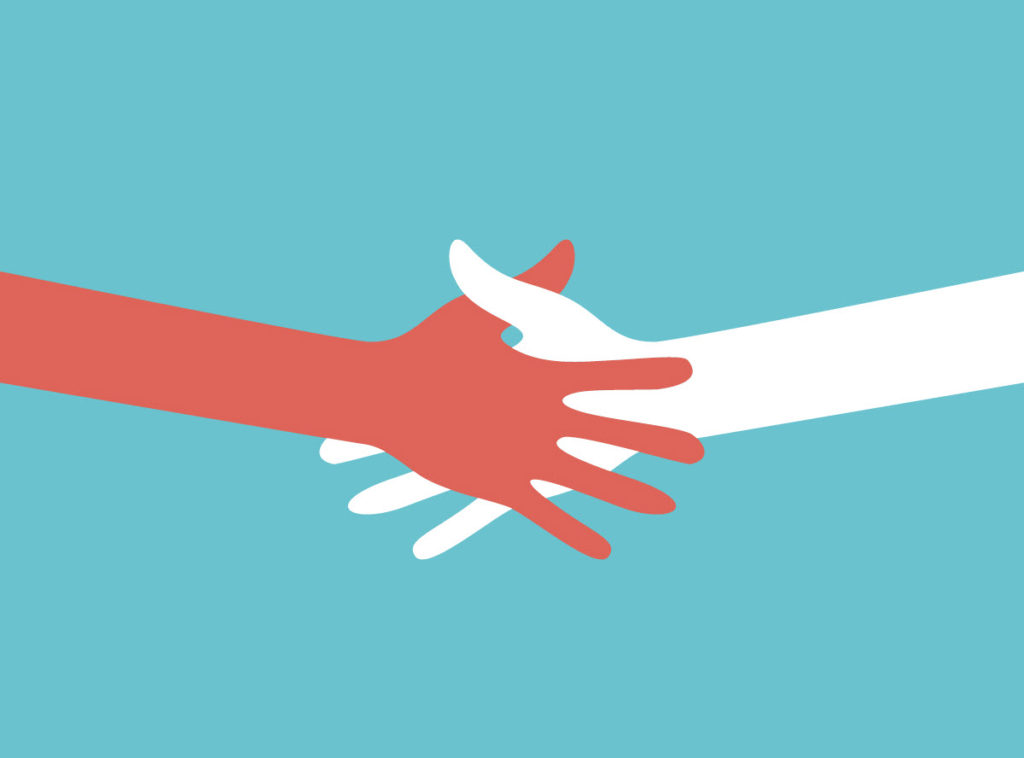 We have enjoyed the challenge of creating an integration that synced CCB and MailChimp both ways. The initial build was "easy", but tweaking the code to handle the number of ways hundreds of churches use our integration was challenging but exciting.
We are happy to partner with your church as we share the huge costs of development with hundreds of other churches like you. Our goal—to do the hard work for you, so you don't have to—will ensure the solution is budget-friendly.
Churches using CCBChimp are benefiting in the following ways:
'Multitask' by keeping your databases updated while you sleep.
Save time twice—first, with automation and second, by eliminating human errors.
Minimize administrative work with our two-way syncing.
Reduce costs by taking advantage of the MailChimp automation module—free to all users. Now you can fully automate your email campaigns. Click me for example.
Raise your e-newsletters to the next level with the "easy-to-look like a rock-star" MailChimp user interface.
Enjoy tested email templates which are aesthetically designed.
Benefit from power data MailChimp analytics.
Get all the advantages of high email delivery rate by the top, global, e-newsletter system for small to medium-sized entities.
Yearly Plans
We have been asked for an annual plan by a few churches whose accountants would prefer one bill for the entire year. This is now live.
$7/m billed annually ($7*12 m = $84 / yr)
$17/m billed annually ($17*12 m = $204 / yr)
$27/m billed annually ($27*12 m= $324 / yr)
Monthly Plans Pricing Changes
Our prices are changing, and here's how it affects you…
We wanted to ensure our application was relatively stable before revisiting our pricing. If you are on the monthly plan, most of you would see a price increase of $3 starting January 2019. That's less than 10 cents per day. Nothing about your plan would change except the pricing.
$7/m –> $10/m ( unlimited manual syncing + roll back the last 2 syncs)
$17/m –> $20/m ( unlimited manual syncing + auto syncs once per day + custom fields + roll back the last 3 syncs)
$27/m –> $30/m ( unlimited manual syncing + auto syncs twice per day + custom fields + roll back the last 6 syncs)
However, if you would like to continue paying the same amount per month, you would be able to do so by paying the full 12 months in advance.
FAQs
Q: What profiteth a man to gain the whole world but lose his soul?
A: My coaches and business partners have always suggested my pricing isn't in line with the work we put in and the support we provide. However, I view everything I do as a ministry that gives us enough to pay the bills. I know you are already investing in the CCB software and so many other people and digital tools. However, I do believe that we need to align our current intake to pay the minimum bills. We are asking for less than 10 cents more per day.
Q: Why the price change? Is this going to happen again?
A: When we first built the integration, we had estimated a budget based on these new prices. However, our initial focus was to make it as accessible to the widest market and to ensure we get as much data to tweak the system. So, unless something significantly changes with the way CCB or MC works, I think we wouldn't see any changes for current users. That is, once you switch over to the new pricing, you will lock in this price for life.
Q: Is this price increase optional? Can I opt out of paying it?
A: No. This increase is for all current users and will begin from January 2019. You can, though, cancel your account before this change takes place. However, if you want to keep paying the same amount per month, the yearly packages will be your best option.
Q: Do I need to sign a contract for the yearly plans?
A: No. A yearly plan suggests you are prepaying for an entire year to get a lower total price. You can still cancel at any time. No refunds will be given but after you cancel, you can still use your account for the remainder of the billing period. If you think you might need to cancel within a 12-month period, then the monthly plan would be your better option.
Q: When will the yearly plans be available?
A: Available now. This should allow you to switch to a yearly plan now or by your next billing date in January, 2019. The new price will kick in for all those who remain on the monthly plan during January, 2019.
Comments