You will be able to sync your Church Community Builder (CCB) account with Mailchimp (MC).

Two-way syncing is now available for ALL accounts.

You will be able to choose which campuses, groups or saved searches you need to import, and then sync these to your Mailchimp audiences, groups or tags.
Just getting started? Ready to set things up?
Click below to check out the setup guides.
Hi CCB User,
CCBChimp is an approved, 3rd party app to sync CCB to Mailchimp.
If you are already using Mailchimp, then you will just have the additional cost of CCBChimp—starts at $7/m (paid annually), but we recommend the $17/m plan.
If you are not yet using Mailchimp, adding Mailchimp might be an additional cost. We say might because the Mailchimp free tier is impressive, offering 2000 subscribers and 12k emails per month. If that isn't enough, they offer a 15% discount for nonprofits.
You can use this calculator to estimate cost. Estimate your Mailchimp Costs.
Why should I use CCBChimp when CCB offers a mailing feature?
CCB offers an integrated mailing feature which many CCB users enjoy. If you are looking at CCBChimp, you would fall into 1 of 2 groups of CCB users:
1. You are already using Mailchimp and CCB.
You can now save time, eliminate human errors, and keep your databases updated while you sleep. We sync both ways to help minimize administrative work.
Since 2017, the Mailchimp automation module is free to all users. Now you can fully automate your email campaigns.
Click me for an example.
2. You are using or looking into CCB but heard about a nicer way to send e-newsletters.
Get all the power data

with

Mailchimp analytics.
Benefit from tested, beautifully designed, email templates.
Enjoy the "easy-to-look like a rock-star" Mailchimp user interface.
Reap the benefits from high email deliverability by the top e-newsletter system in the world for small to medium-sized entities.
So where does this leave the CCB Mail Merge feature?
CCB provides a native option that will continue to be used by many CCB users. Even our CCBChimp users might still use the Mail Merge feature if they are doing an AND strategy.
Quick internal messages to staff or small groups? CCBChimp users might choose the CCB Mail Merge feature. For broadcasts or emails to guests, special campaigns and bigger events, they opt to use Mailchimp through CCBChimp. A few use only Mailchimp via CCBChimp..
The options are yours. Mailchimp can be free or affordable, and CCBChimp is priced with churches in mind.
If you are looking for a solution that connects CCB to MailChimp and a better way to send beautifully-designed emails with tons and tons of data analytics, then using Mailchimp through CCBChimp can be a great option for you.
Hmm, why doesn't CCB itself provide this integration for its users?
We get it. You are already paying hundreds of dollars for your CCB ChMS software. Ideally, it should take care of all your needs. We believe, at the core, it does. However, expecting CCB to be a jack of all trades will make them a master at none. It's why their vendor program is so intensive. It allows vendors like us to focus on specific extensions of CCB and be great at it. It lets us support the extension better and allows CCB to focus on innovating the core product.
Remember, software like CCB is the engine of your church workflow. Tech and needs change, and they need to respond. Having a great engine can then allow us to provide some accessories to empower you to create a synergistic digital strategy—ensuring your members and visitors don't ultimately fall through the cracks.
Besides, we offer a fixed rate, economical price that adds up to less than a few cents per day. We share the cost of development with you and many others. We will not recoup our costs until 2020. And we are ok with that. We hope this solution adds value and is useful to helping you reach more people for Christ.
How does syncing work and which plan is right for me?
Two-way syncing is available for all three plans. However, the way in which that syncing is done is reflected in the pricing.
There are two ways to sync your information between CCBChimp, CCB, and Mailchimp: manual syncing and automatic syncing.
Manual syncing means that you log in to CCBChimp and actually click on the button that says "Sync Now". If you don't have time to do this or forget and changes have been made to your contact lists, your next email won't be sent to the most updated version of your list(s). You can manually sync your data whenever you want and as often as you want. Unlimited manual syncing is available in all three plans.
Automatic syncing is when we do the work for you. On the Med plan, the CCBChimp system automatically syncs your data with CCB and Mailchimp once a day. On the Pro plan, we do it twice a day. If you have either the Med or Pro plan, you can still manually sync whenever, but you don't have to worry about it because we are taking care of it for you.
Another difference is in the access to custom fields. The CCBChimp platform captures a lot of data. In the Starter plan, you have access to only part of that data: first name, last name, and birth date. In the Med and Pro plans, you also have access to: salutation (greeting), suffix (Jr., etc.), gender, and marital status.
And here's a little more information on how our syncing works between both accounts.
Mailchimp: Choosing how to sync
You can choose to sync the required CCB campuses, groups and saved searches to one single Mailchimp audience/list. Or, you can sync them to multiple audiences/lists, groups, and tags. It's very flexible. Each may impact your Mailchimp cost. You can weigh the pros and cons. Our costs are flat rates per month.
Mailchimp treats all the audiences/lists in your account separately, and your Monthly Plan billing is based on your total subscriber count across all your audiences/lists. It can be more costly to maintain multiple audiences/lists, and you may run into compliance issues if bounced addresses are removed from one list in your account but still exist in the subscribed section of another. However, there can be advantages---see our FAQ below.
If you have duplicate subscribers across different audiences/lists, consider combining them into a master audience/list and using groups and tags to organize your subscribers. This can simplify your list management and may reduce the cost of your monthly bill. However, if someone opts out of a specific email that you sent to a group, they will be opted out of the entire audience/list.
Sending to an entire audience/list or specific groups per list are both achievable in Mailchimp. It's the same process but instead of selecting the LIST, you click to select a group(s), tag(s) or segment(s).
Send to groups in your audience/list.
How does it work?
And how to get started...
Do you offer a money-back guarantee?
Absolutely! You will have 14 days to try our application. Cancel before this due date and you will not be charged.
Use Coupon code: CCBCHIMP
If you are charged from Day 1, you will still be able to cancel your account and request a refund. No questions asked.
Even if you change your mind after this point, you can cancel at anytime. No contracts. We would be sorry to see you go but understand that needs may change over time, so tools will no longer fit. Here's how you would cancel online. Canceling
Two-way syncing is now available for ALL accounts.
Starter
$8.50 /m
Paid Yearly ($102/yr)
Manual Syncing
Unlimited

Automatic Syncing
Once a week

Mapped Custom Fields
(e.g. birthdate)
No

Rollback/restore options
Up to the 2 most recent syncs

Sync w/ Mailchimp Tags
No

_
Med
$17 /m
Paid Yearly ($204/yr)
Manual Syncing
Unlimited

Automatic Syncing
Once per day

Mapped Custom Fields
(e.g. birthdate)
Yes

Rollback/restore options
Up to the 3 most recent syncs

Sync w/ Mailchimp Tags
Yes.

Per Group or Saved Searches
Pro
$25.50 /m
Paid Yearly ($306/yr)
Manual Syncing
Unlimited

Automatic Syncing
Twice per day

Mapped Custom Fields
(e.g. birthdate)
Yes

Rollback/restore options
Up to the 6 most recent syncs

Sync w/ Mailchimp Tags
Yes.

Per Campus, Group or Saved Searches
Frequently Asked Questions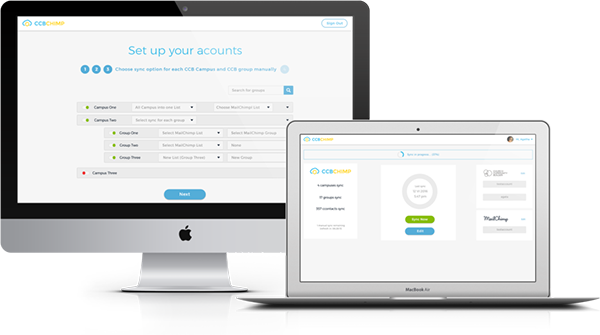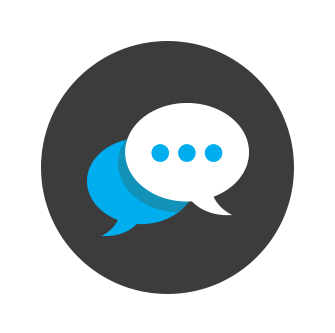 That was easy! I love the red countdown timer - prevents me from duplicating my work or the work of a colleague (if we're doing this as a team). I love that you let me assign which group goes where on a case-by-case basis.
-Sarah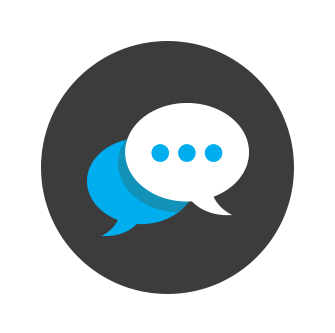 The functionality inside of CCBChimp will allow Churches to take their email marketing to a whole new level!
- Bryce Washum, Freedom Church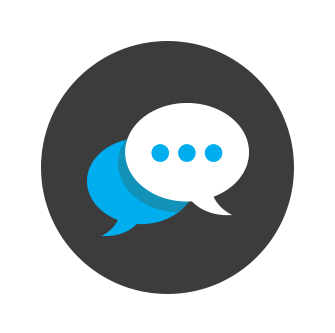 This system is super easy to use! Very happy with it already.
- Katie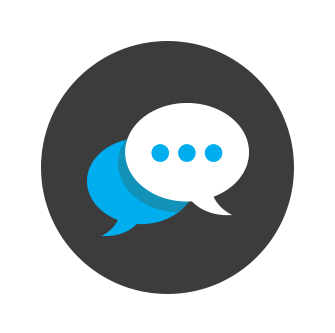 ...I just spoke with CCB yesterday and they mentioned that you've been very quick to turn around features. Glad to hear.
- Redemption Church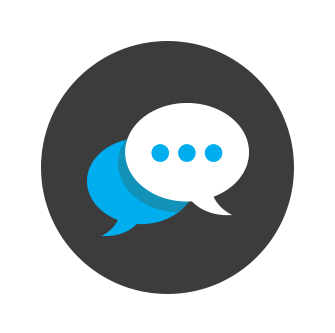 Thrilled with your service by the way. Takes the headache out of my job.
- Evan
Two-way syncing is now available for ALL accounts.
When you send out an email in Pushpay (CCB), it ends with their standard footer which includes an 'unsubscribe' option. What then happens to your Mailchimp (MC) data? If you are using CCBChimp, we can take care of updating that for you via our new toolkit option: Update the Mailchimp Email Unsubscribed Status from CCB/Pushpay…
Read More >>
In addition to our existing feature of syncing your CCB/Pushpay Groups and Saved Searches, we are thrilled to announce that you can now sync your CCB/Pushpay Process queues to Mailchimp. For more information, check out our HelpDesk article.
Read More >>
Did you notice that you can now Manage your Logs from your Dashboard? Since Logs are a powerful tool to help you understand what's happening with your integration, we wanted to give you a way to get to them more easily. For more information about Logs, check out our HelpDesk article.
Read More >>
This CCB-MailChimp integration
is Powered by Fluid Ministry.
Fluid Ministry, LLC is all about helping churches & ministries effectively & creatively use technology in communicating The Gospel.
You might be interested in their other two Church Community Builder (CCB) products.